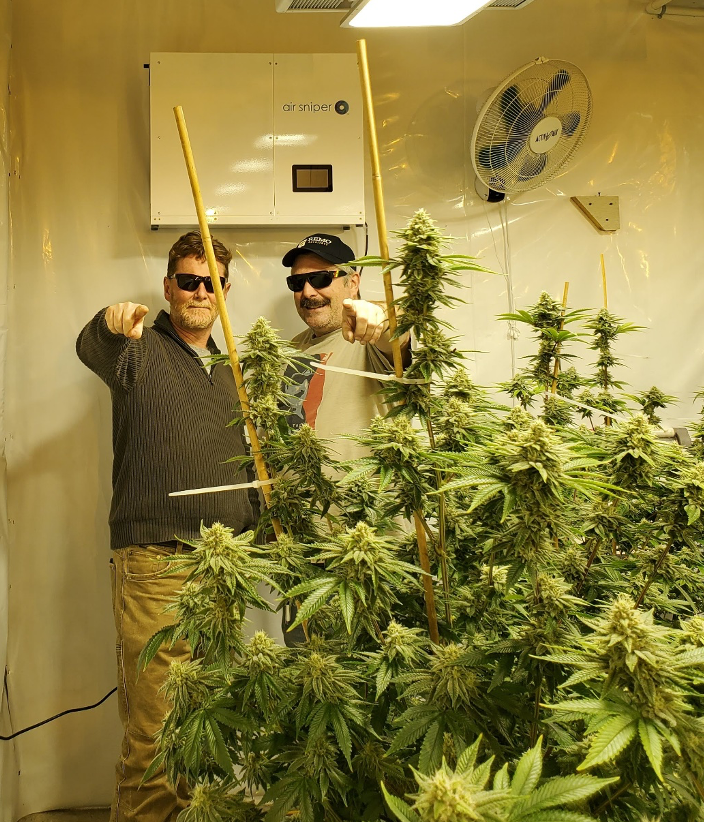 Air Sniper and How It's Made with Remo Nutrients

April 10, 2020
We had the pleasure of hosting Remo here at our facility to show him the behind the scenes of manufacturing. We are proud to sell equipment that is not only designed and built by us but is all Canadian from the metalwork to firmware. Watch the video and subscribe to Remo's channel here: https://www.youtube.com/watch?v=z7FmkAuHFi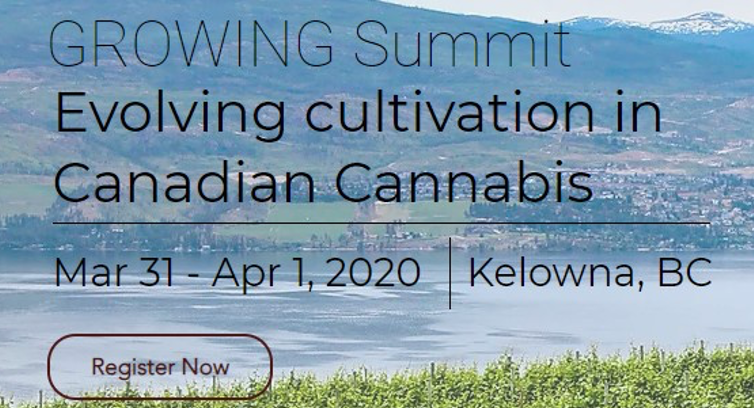 Air Sniper and Growing Summit Kelowna

March 25, 2020
We will be at the growing summit in Kelowna March 31 to April 1, 2020 and will be speaking about our equipment during the breakfast event. Get your tickets here: https://www.growingsummit.com/  We look forward to seeing you!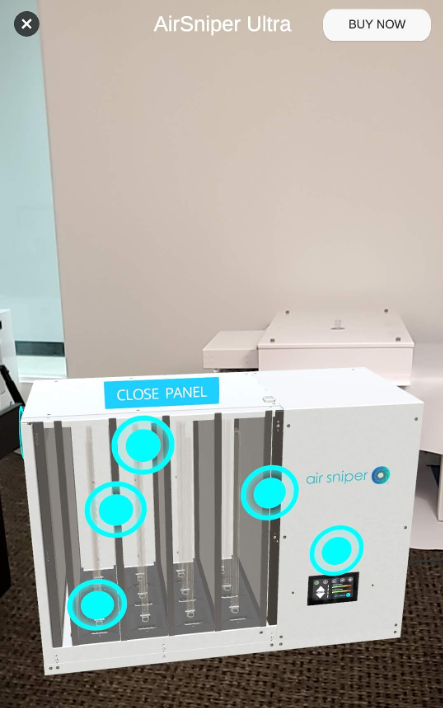 Air Sniper Augmented Reality

March 5, 2020
We worked closely with the Nextech AR Solutions team in Toronto to develop a user experience for our Air Sniper Ultra. The Air Sniper augmented reality experience allows clients to view and manipulate the Ultra to better understand the equipment. Download the app here: https://play.google.com/store/apps/details?id=com.NexTechAR.ARitize&hl=en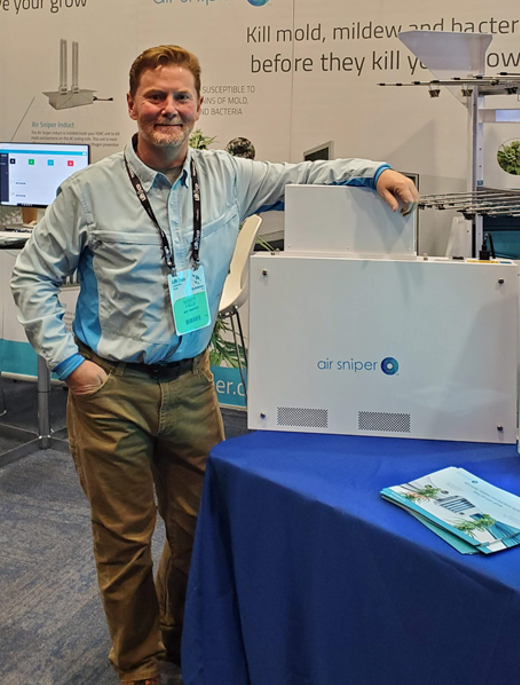 Introducing the Air Sniper Low-Pro

February 20, 2020
We have been working hard to bring you the Air Sniper Low-Pro. The Low-Pro is designed to protect small spaced from airborne contaminants. The universal mounting allows the Low-Pro to be used in small spaces, hobby growing, and tent growing. Adaptors for the Low Pro are available to connect ducting. Visit our products page to learn more about the Low-Pro!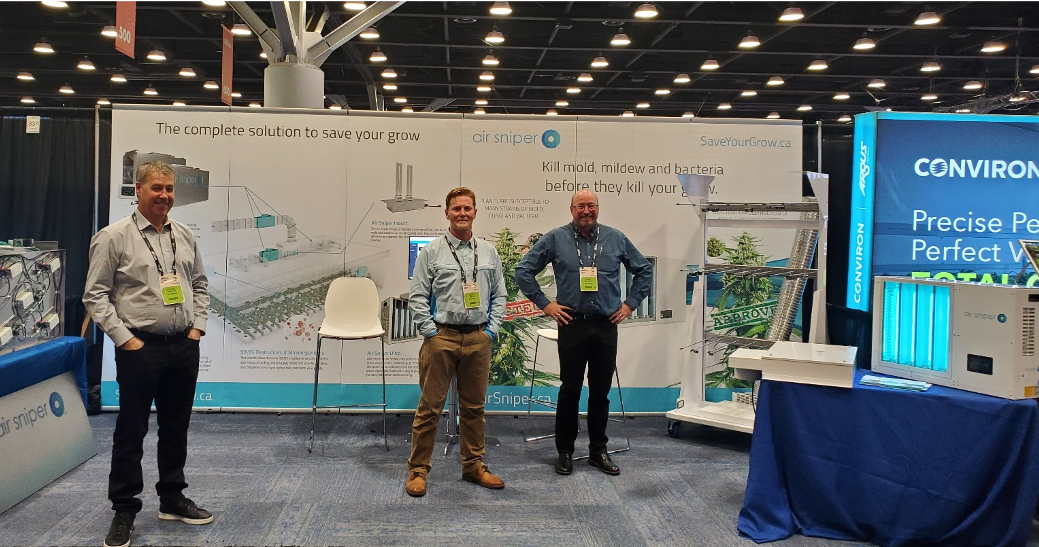 Air Sniper Attends Lift & Co Vancouver Show

February 7, 2020
The team headed down to Vancouver for some client visits and the first trade show of the year. We loved showing off our new Low Pro (coming soon) and drying rack prototype along with our in-line and stand-alone units. We had a great time discussing your air purification needs and would like to thank everyone who came by!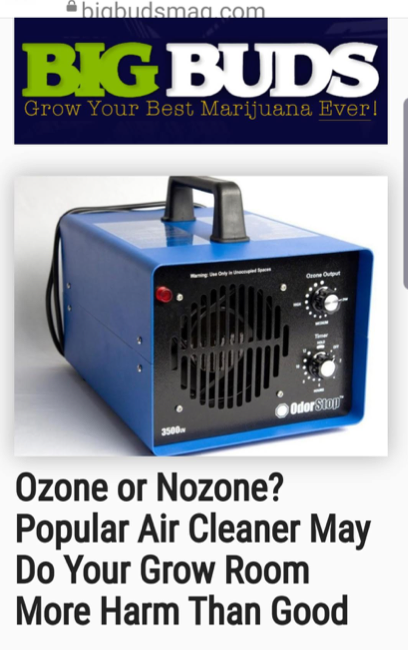 Ozone: Good or Bad?

October 30, 2019
We focus on educating our customers to ensure they feel confident in their air purification equipment. Ozone is a popular method for air purification inside facilities with many consumers unaware of the risks associated with ozone. We are proud to offer an effective solution without the use of ozone. Keeping your people and plants safe! Click the link below to read an article from Big Buds about the use of ozone and cannabis.
https://bigbudsmag.com/ozone-generators-too-risky-for-cannabis-grow-rooms/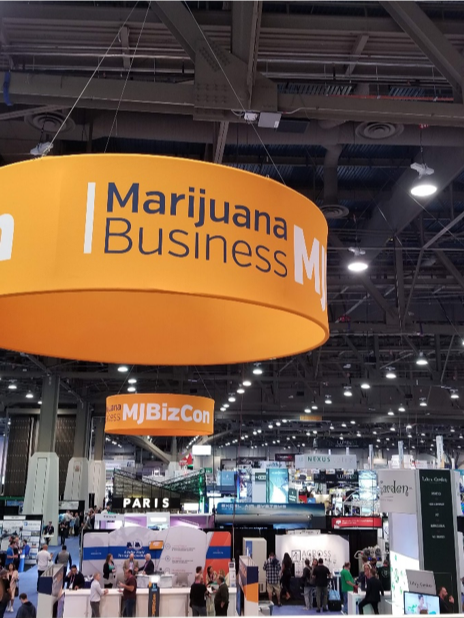 Air Sniper Attends MjBizCon Las Vegas 2019

October 23, 2019
We will be back at MjBizCon December 11-13th! Come visit our booth to see what makes Air Sniper equipment different and discuss a solution for your facility. We are all looking forward to another great show and meeting all of you! BOOTH 1746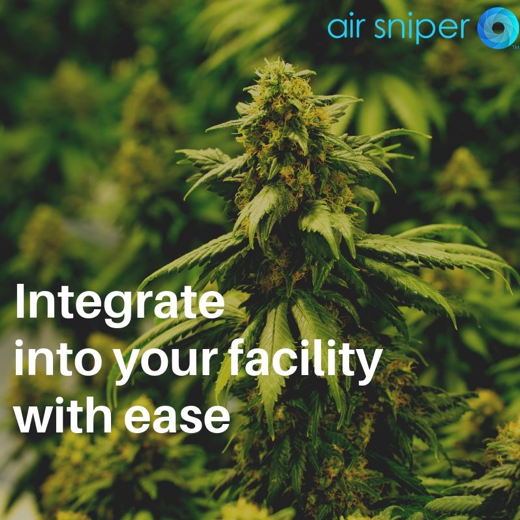 Easily Integrate the Air Sniper Solution Into Your Facility

October 16, 2019
We understand the needs of each facility are unique to the design and process. The Air Sniper solution has been specifically designed to integrate into any application with ease. All Air Sniper equipment is complete with a Plug & Play design to allow easy installation and room for a retrofit. Contact us to discuss a solution for your facility!
The New Air Sniper Equipment Calculator

October 9, 2019
Curious to know what equipment is required to effectively clean the air inside your facility? We have developed an equipment calculator to provide customers with an estimate of the recommended stand-alone equipment for your space. Enter the length, width, and height of your space along with how often you would like to clean the air (we suggest every 10 minutes or less) to view the equipment recommendations! Click here to try out the calculator.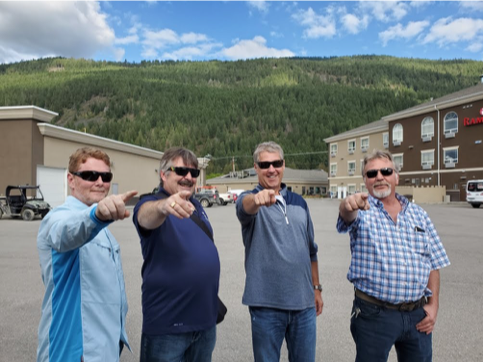 Air Sniper and Remo Nutrients

October 2, 2019
We have been working closely with our friends at Remo Nutrients to help #saveyourgrow from airborne contaminants. Remo Nutrients has won awards worldwide for their Nutrients and are constantly helping their clients grow the best product possible. Follow Remo Nutrients and Air Sniper on social media to see what we have been up to!
Cannabis Business Times Shares 8 tips for Air Purification Inside Your Grow

September 25, 2019
The Cannabis Business Times shares an article about the importance of a complete solution to prevent airborne contaminants inside your facility. We have designed a solution that protects your entire facility using only the best technology to #saveyourgrow.
Click the link below to read the full article: https://www.cannabisbusinesstimes.com/article/8-tips-for-air-purification/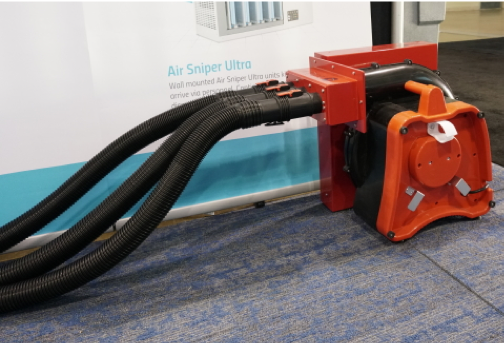 Air Sniper Underflow Now Available

September 18, 2019
We are proud to design effective solutions for our clients. When we noticed facilities were using fans to circulate the air underneath their tables, we thought we could design something better. The Air Sniper underflow eliminates the need for multiple fans underneath tables while maintaining effective airflow. The compact design of the underflow makes it easy to clean and move to different rooms. Contact us to learn more about purchasing an Underflow for your grow.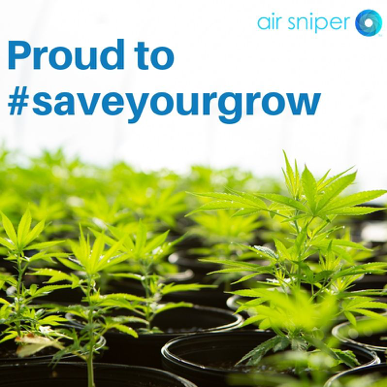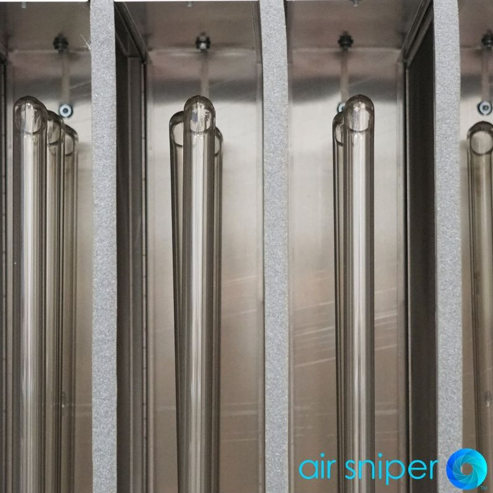 Equipment Designed With Low Maintenance in Mind

September 4, 2019
Time is money when it comes to maintenance. All Air Sniper equipment requires little maintenance that can be completed with ease. From the bulb changes to filter cleaning Air Sniper equipment causes minimal interruption when maintaining the equipment. Our unique dashboard system will also track and alert users when maintenance is required or has been completed. Just another reason to choose Air Sniper equipment.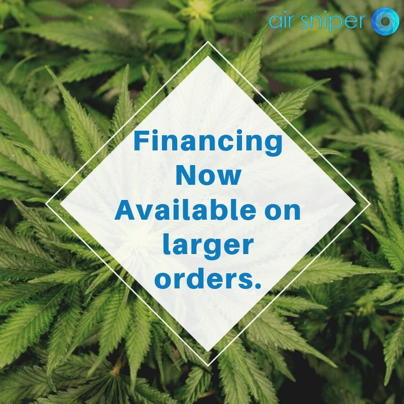 Financing Now Available for Larger Orders

August 28, 2019
We are proud to work closely with our clients to design a solution that fits their specific needs. We have partnered with a third-party financing company to provide our clients with more options to #saveyourgrow. Financing is available for larger orders at this time and is subject to approval by the financing company. Please contact us for further information!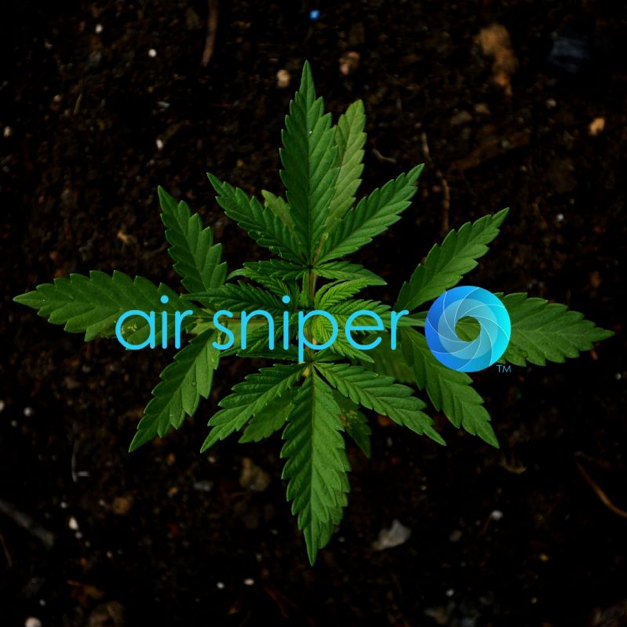 The Importance of Proximity and Intensity When Irradiating Pathogens

August 7, 2019
Intensity plays a role in the effective irradiation of airborne contaminants. Due to the size of certain microorganisms they require higher doses of UVC to become inert. The Inverse square law states that light is less effective the farther away from the source. We have designed all our products to maximize the intensity inside the unit by using multiple UVC bulbs in a small space. The use of multiple bulbs ensures proper intensity is provided to irradiate both small and large microorganisms.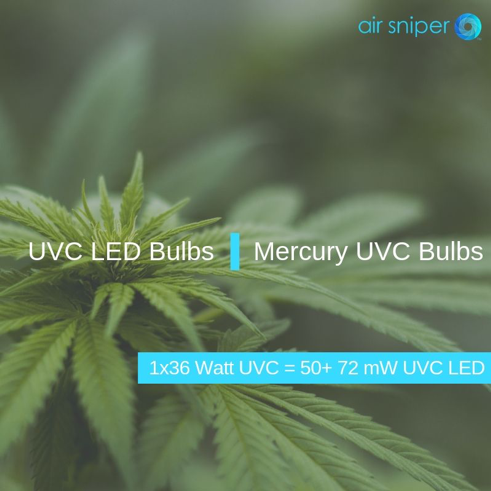 Why UVC LED Bulbs are Not Yet a Substitute for Traditional UVC Bulbs

July 31, 2019
AIR is focused on providing innovative technology using only the highest-quality materials. UVC LED bulbs have potential to be a substitute for traditional mercury UVC bulbs however, they still have many drawbacks. LED bulbs lack the equivalent intensity of traditional mercury bulbs. This becomes an issue when using them to irradiate pathogens as intensity plays a critical role. Approximately 50 UVC LED bulbs are required to provide the same intensity as a single 36-watt mercury UVC bulb. Overheating is also an issue with the UVC LED bulbs as they are only able to convert approximately 5% of the input into light. The other 95% is converted to heat. This heat must be quickly removed to keep the bulb below the maximum operating temperature and prevent failure. The drawbacks that occur with the use of UVC LED bulbs prevent effective use of the technology currently. Read the full article here: https://www.electronicsweekly.com/news/products/led/heat-light-uvc-leds-2017-09/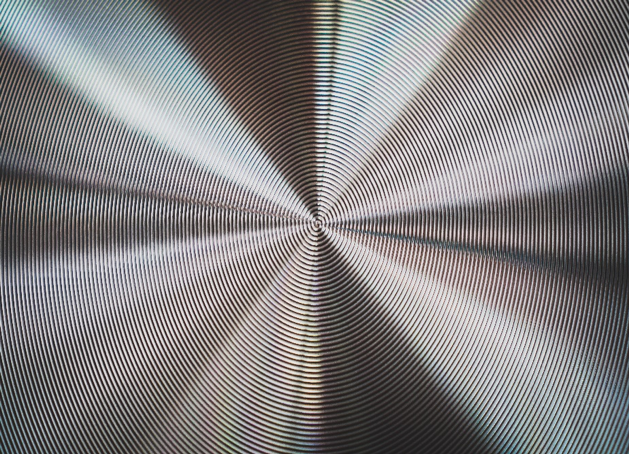 The Use of PCO Elements

July 24, 2019
The use of Photocatalytic Oxidation is a technology developed by NASA. This technology is incorporated into our stand-alone units to maximize irradiation inside the unit. Patented PCO elements create an effect within the unit that assists the UVC in irradiating 99.9% of pathogens on the first pass. Multiple PCO elements inside each unit are composed of a stainless-steel weave with anatase titanium dioxide to assist the UVC bulbs in the destruction of pathogens. PCO elements are used inside the stand-alone units as there is less dwell time compared to the in-line units. The use of this technology combined with multiple UVC bulbs ensures maximum irradiation of pathogens is achieved when inside your facility.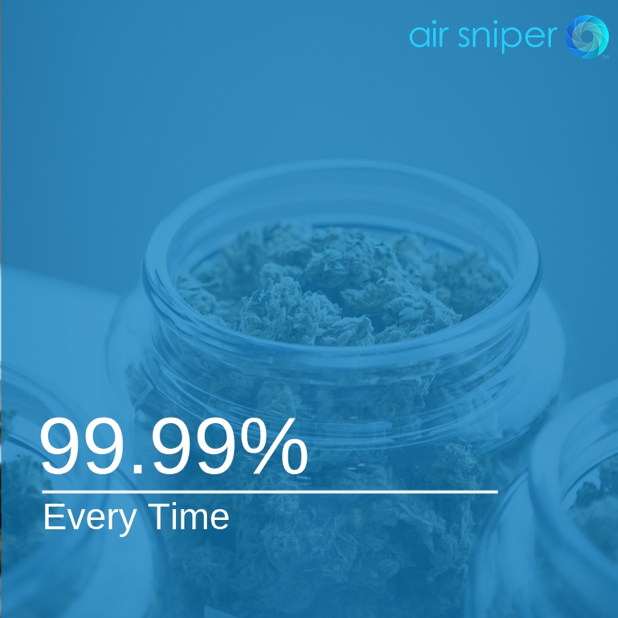 Why is Dwell Time Important?

July 17, 2019
Dwell time plays a critical role in the effective irradiation of pathogens. Larger microorganisms require longer exposure to UVC for them to be successfully irradiated. If the Dwell time inside the equipment it too short, pathogens can remain active and cause potential contamination. Air Sniper equipment has been designed to generate proper dwell time using multiple UVGI chambers inside the stand-alone units and patented air tubulation ramps inside the in-line units. The chambers and tubulation ramps force the pathogens present in the air to pass the UVC bulbs multiple times leaving the air exiting the unit with 99.9% of pathogens irradiated on the first pass.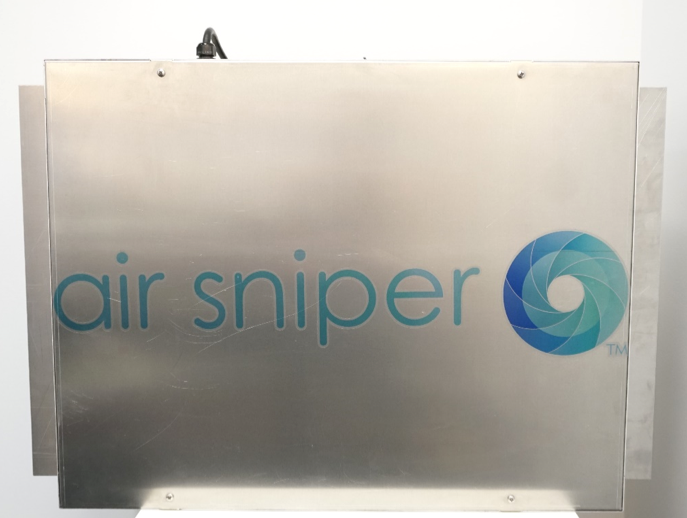 New Product: The Front Access Inflow 10/20

July 10, 2019
AIR introduces a new product! Meet the Front Access Inflow 10/20. The Front Access Inflow was designed for facilities that have a smaller HVAC units and limited space. The Front Access Inflow is composed of the same reflective material and UVC bulbs but on a smaller scale. The Front Access Inflow has one front panel where all the bulbs can be accessed making maintenance easier when space is tight.  The Front Access Inflow is also suitable for residential HVAC systems to clean all air entering your home. Contact us to learn more about the brand-new Front Access Inflow!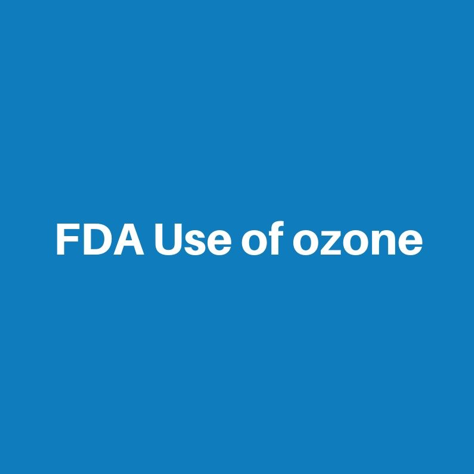 FDA Declares Ozone Ineffective in a Concentration Safe for Humans and Animals

July 3, 2019
The FDA released a statement regarding the use of ozone as a germicide. The statement explains that ozone can be an effective germicide but requires a concentration that is unsafe for humans and animals. This statement by the FDA further emphasizes the harmful effects of the use of ozone inside a facility. Read the full statement here: https://www.accessdata.fda.gov/scripts/cdrh/cfdocs/cfcfr/CFRSearch.cfm?FR=801.415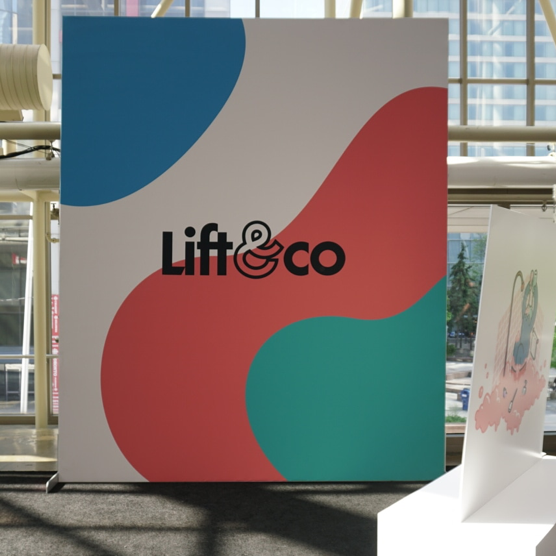 AIR Attends Lift & Co in Toronto

June 26, 2019
We would like to thank everyone who came by our booth at the show to learn about our products as well as our clients who made the effort to come see us at our booth. We are proud to provide our customers with only the best solutions. The show was also the first time customers were able to see our new product the Underflow. The Underflow was designed to maintain airflow and eliminate the need for large fans underneath. We are excited to offer another innovative product to our customers. If you didn't get a chance to visit us in Toronto, we will be at the MJBizCon Las Vegas show in December!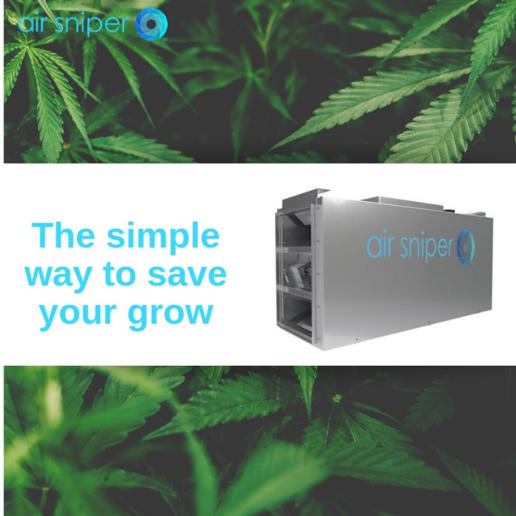 Why Air Sniper Equipment Does Not Use HEPA Filters

June 19, 2019
There are many air sanitization units that use HEPA filters. HEPA filters capture pathogens rather than kill them. HEPA filters are not cost effective as one unit can include multiple filters that require frequent replacement. This is not a practical solution for facilities if there are many units installed within the facility. The removal of dirty HEPA filters from the units may spread contaminants throughout the rooms as the pathogens are still active and able to disperse back into the air.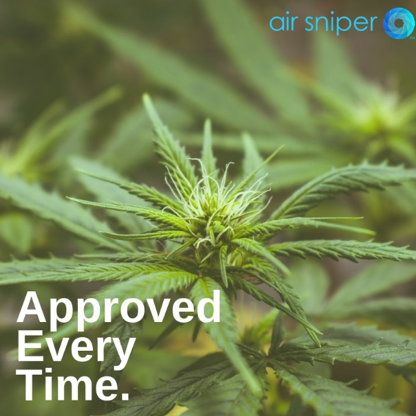 Ultimate Solutions for Your Grow

June 12, 2019
Air Sniper offers complete solutions for your facility. Each solution is customizable for specific client needs while providing ultimate protection from contamination.
Stand-alone solution – This solution incorporates the use of the Air Sniper Pro, Elite, or Ultra to be installed in grow rooms, trim rooms, processing rooms or other areas where contaminants are present.
Inline and wall mounted solution – This solution incorporates both Air Sniper In-line equipment and the Air Sniper stand-alone equipment. The combination of the stand-alone and in-line units ensures that the incoming air in the HVAC is cleaned before entering the facility as well as the air inside rooms where wall-mounted units have been installed.
In-line, Wall-mounted, and induct solution – This solution ensures that every area of your HVAC and rooms is pathogen free. The addition of the induct units ensure that the coils in the HVAC are bacteria free.